If nudism in America is only for adults and mostly men, it is in the city of Cap D'Agde (in the town of Adge, France) 99% of people are … naked. You can comfortably, naturally go anywhere you want: go to a restaurant, go to the supermarket, even to banks, police offices …
11 unique nude beaches in the world, including Vietnam
Art nude pictures of beautiful people in Tuyen Lam lake
Places and experiences of nude travel in Thailand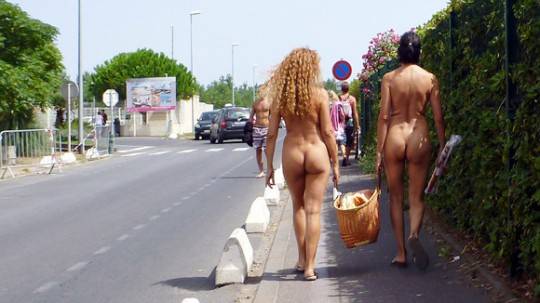 99% nude
Located on the southwest of France, the city of Cap D'Agde (in the town of Adge) is only 5 km from Montpellier International Airport and Agde Station. In addition, there are also many non-stop flights connecting Paris, Copenhagen with the nearest airport of Agde town, the Béziers-Cap d'Agde, 15 km from the town center … Currently, Cap D'Agde has a population of 40,000.
Like any high-end beach resort, Cap D'Adge resort also has a wide beach, full of sunshine, blue sea with long flat sand and lots of fun sports activities (such as: volleyball, windsurfing or sand castle building competitions), and a wide range of shops and restaurants. The only difference and also the most unique is at Cap D'Agde, 99% of people are … naked. 1% still wear clothes are some young players and teenagers. Because the percentage is too small, the people who wear clothes feel like they are lost and become "rare" here.
Best of all, this is an ideal place for newlyweds to enjoy the sweet moon moon week or with couples who like the feeling of … lovemaking in public places. Comfortable couples enjoy the love of love, build sand castles … between the heavenly day bar, the vast sky.
When it gets dark it is also time for Cap D'Agde to be more bustling with concerts, disco dances, jubilant festivals. At around 8:00 pm, the cold sea breeze blew many people into clothes, but they often wore lacking, very sexy clothes.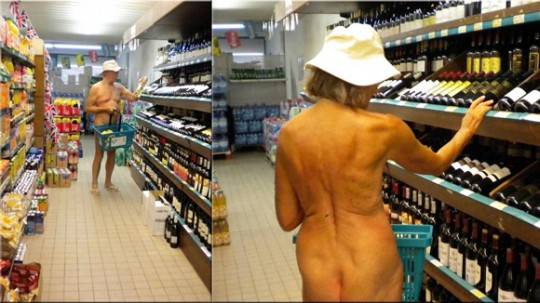 The attraction is hard to resist
With the motto "Look and be seen" with the elegant and polite conduct principle made up the brand Cap D'Agde – a 30m wide nude beach, 2km long along the Mediterranean coast. As soon as you arrive in the nude area in the town of Agde, regardless of who (local people or tourists) is obliged to comply with two strict regulations: no clothes, bare and naked. movies, photos. Prostitution is absolutely forbidden here in any form and is closely monitored by security personnel.
Along the beach / resort there is always a security team on duty to remind adults who must be naked, if that person … forgets. The rule is not to wear clothes, however, according to courtesy, you should hold a separate towel. Put it on a chair in a restaurant or anywhere just to keep you clean and for the person behind.
Standing in line in front of the ATM – next to Place de la Marine, people who withdraw their money are naked. They were comfortable, not shy, standing calmly waiting for their turn. At clothes shops, people try things, buy things and put them in the basket and then go naked naked again. At the post office, gas stations, restaurants, swimming pools, nightclubs, plastic surgery centers, even at banks, police stations … anyone doesn't cover their pants. The innocent girls drop the shape of the road, chatting happily. All is nothing strange. No shyness or shame even if your skin has a lot of cracks, wrinkles, sagging breasts, or how big "that" is …
The only nude city in the world
According to sources, Cap D'Agde was formed in the 1970s. Before that, the land adjacent to Cap D'Agde beach for many years was owned by the Oltra family. After the Second World War, the Oltra brothers realized that more and more people came to camp on their land, and most of them liked to swim and sunbathe naked. After that, the Oltra brothers began setting up a mobile campground for rented tourists. The form of beach vacation camping is increasingly popular, especially attracting young families from Germany and the Netherlands. In the 1970s, the Georges Pompidou government planned to develop the Languedoc-Roussillon coast. At first, Cap D'Agde was not included in these proposals, but Rene Oltra convinced the authorities to plan to open a nude resort at Cap D'Agde. In 1973, Cap D'Agde nude beach was officially put into operation.
There are 4 types of housing in this city: apartments, suburban villas, a campsite and only one hotel named Hotel Eve. Particularly the campsite at Cap D'Agde has 2,500 small plots, where you can build tents or rent mobile homes to enjoy the "nude" holiday in the city. Here, people need to be able to rent rooms by month with prices from 2,000 to 2,500 USD. In addition to owning relaxing space, you can enjoy many great services. The waiters here also appear interesting in a nude situation and mostly speak English. It was ranked first in the list of the most popular resorts in France, attracting about 50,000 guests each summer vacation. The charm of "Cap D'Agde nude city" makes most people who have come here want to come back more times.